Across the United Kingdom, our stores give you access to the best boot and equipment service centres to help keep your investment in top condition. By investing in the latest technology and training courses our stores can provide you with custom solutions to your needs.
The majority of all our stores have the ability to custom mould footbeds to suit your active needs and many have in-store service centres for ski and board tuning. Should your local Snow + Rock not have an in-store service centre it is a simple transfer to one of our superstore locations where the work can be done.
| STORE | IN-STORE SKI/BOARD MOUNTING | BOOT FITTING + REPAIRS | IN-STORE FOOTBED PRODUCTION | IN-STORE WORKSHOP |
| --- | --- | --- | --- | --- |
| | Yes | Yes | Yes | Yes |
| | Yes | Yes | Yes | Yes |
| | Yes | Yes | Yes | No |
| | Yes | Yes | Yes | Yes |
| | Yes | Yes | Yes | No |
| | Yes | Yes | Yes | Yes |
| | Yes | Yes | Yes | No |
| | Yes | Yes | Yes | No |
| | Yes | Yes | Yes | Yes |
| | Yes | Yes | Yes | No |
| | Yes | Yes | Yes | Yes |
We have built our workshops in conjunction with Wintersteiger machines giving us the tools to provide a high-end result to your tuning requirements. Because all our staff members are end users, we know how important it is to get the little things right so that your snow experience is a fantastic one.
Please note that the majority of our services are at the prices shown below, however, if there is a large amount of damage or special work required we reserve the right to adjust these prices accordingly.
* only at selected stores and times - please check with your local branch
REPAIRS
BOOTS

DETAILS

SKI PRICE

SNOWBOARD PRICE

Boot Repair

o For damage or service to boots & footbeds outside replacing buckles or toes & heels, an hourly fee may have to be charged.

£15/Hour

Boot Stretch

o If your boots need work outside of the terms of the Snow+Rock comfort guarantee, a repair fee may have to be charged.

£6/Stretch
Our Workshop Technicians and staff are all end users with a vast amount of experience from being involved in the industry, but more importantly being passionate about snow sports. They are happy to provide suggestions and guidance on how best to keep your equipment it perfect working order.
If you want to try elements of equipment tuning, be sure to look at our tuning equipment from Toko and Sidecut. Our knowledgeable workshop technicians can do some of the bigger jobs and help you choose the tools you need for a quick on hill sharpen or a full race tune. We've got the knowledge and tools to do it.
Regular maintenance is critical to ensure that your equipment is always safe and working as it should. With that in mind, we recommend a seasonal service program (SSP) to look after your skis and snowboard.
EARLY SEASON: SEPTEMBER/OCTOBER/NOVEMBER
If your skis have been in the loft or back of the Garage since you came home from your last trip now is the time to get them out and have a look. If the edges are dull, perhaps rusty and bases white or dry then it is time to get a Full Service to revitalize the bases by repairing any damage, structure your equipment for optimum glide, remove any rust by sharpening and polishing the edges & put moisture back in with a hot wax. Make sure you bring your boot in too so the bindings can be checked.
If your equipment has good structure and no damage then consider a Basic service to sharpen & polish the edges with a hot wax.
Equipment sharp and rust free? Try a hot hand wax to help embed wax deep into the pores of the bases.
MID SEASON: DECEMBER/JANUARY/FEBRUARY
You've gone on your first trip and had a great time, now looking to book your next trip later in the year. With that you should at the very minimum get your equipment re-waxed to restore the moisture lost whilst on your trip. Early season conditions may have caused a few nicks in the edges which may burr, or with all the runs you've done your edges may have lost a bit of grip. Consider a basic service to make sure equipment is sharp and ready to hit the slopes again.
Should your equipment have suffered damage then a full service is the best option to make it like new.
END OF SEASON: MARCH/APRIL
At this time of year there is still lots of skiing and boarding to be had. But when you return from your last trip of the season make sure you get your equipment looked at and prepared for the long summer months before you use it again.
All boards and skis should have a storage wax placed on them as the last thing before they are put away for the year. A storage wax is a thick layer of wax which covers the edges and is not scraped away. This layer locks moisture into the base, and reduces any oxidisation of the base or rust on the edge. It is the best thing you can do for your investment.
Many people combine a storage wax with a full service, knowing that next year at the start of the season all that needs to be done is have the skis scraped and polished in store. This gives the best benefits of the service and wax. If you skis have damage or in need of some TLC this is a good option.
Free Binding Check and Adjustment
Binding adjustment is critical to your skiing safety. Our skilled technicians will be pleased to check your ski binding settings and boot compatibility. Come into any of our stores with one of your ski boots and this service will be carried out FREE of charge. If you buy a new pair of ski boots in any of our stores, we are happy to remount, adjust and check your bindings free of charge. If you buy new skis or bindings, we will mount and set your bindings free of charge.
Belt, Stone, Edge + Wax - How it all Works and Why
Our ski & board services will incorporate 4 major processes of which each machine plays a role.
Belt - In general terms, to properly tune a Ski it is first put over a belt to help remove some minor scratches, oxidation, and reveal fresh material. Then any deep scratches or holes are filled in using industrial P-Tex which is extruded onto the base using a specially heated machine.
Stone - Once the P-Tex has cooled and set, the ski is scraped by hand then run over a "stone" which helps embed a structure on the ski base. This structure helps optimise the level of water needed under the ski for the snow conditions at hand.
Edge - Following the stone grind, the ski is edged using a rotating ceramic disk to sharpen and polish the edges.
Wax - Finally the skis are hot waxed by using a heated roller saturated with wax and then polished. For the ultimate finish, hand waxing is also an option, so speak to your workshop technicians for more details and options.
Of course the above is only a summary, but should you need more detail or have specific tuning requirements please speak to our technicians who can help.
With the above information on how best to tune a ski or snowboard, below is a listing of the machines we have in our various workshops around the country. Each workshop will have a combination of machines which will allow them the ability to belt, stone, edge and wax your winter sports equipment.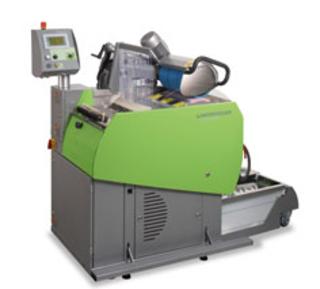 WINTERSTEIGER SIGMA S 350 - STAND ALONE STONE MACHINE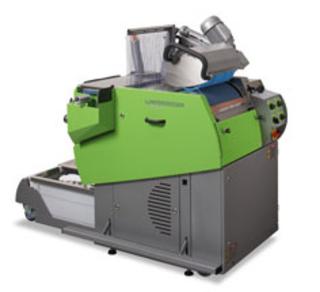 WINTERSTEIGER SIGMA B 350 - STAND ALONE BELT MACHINE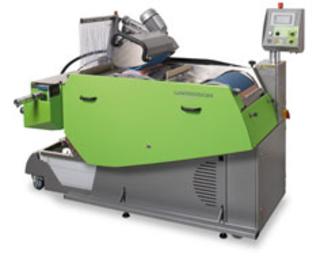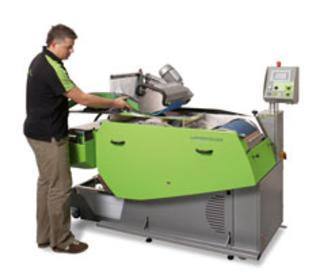 WINTERSTEIGER SIGMA SBI - COMBINATION UNIT WITH STONE AND BELT UNITS INLINE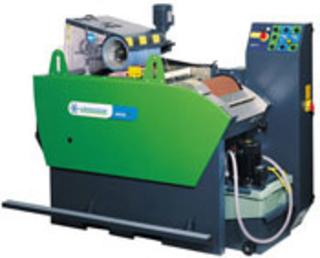 WINTERSTEIGER MICRO 71 - COMBINATION UNIT WITH STONE AND BELT UNITS INLINE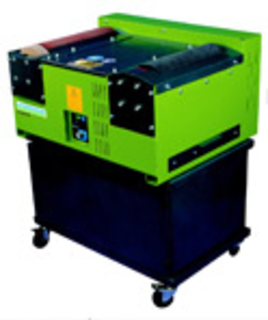 WINTERSTEIGER TRIM DISC 71 - BASE AND EDGE CERAMIC DISK GRINDER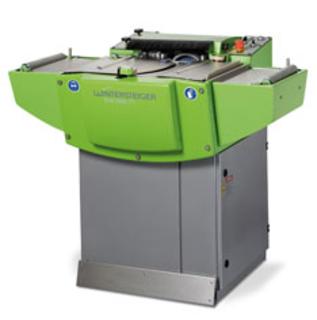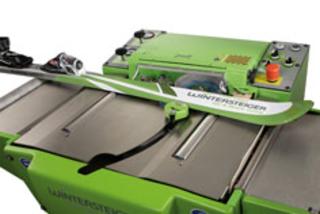 WINTERSTEIGER TRIM JET - AUTOMATIC BASE AND EDGE CERAMIC DISK GRINDER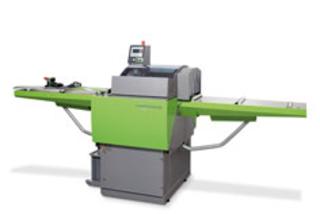 WINTERSTEIGER WAXJET 92 - COMBINED HEATED AND POLISHING WAX APPLICATION MACHINE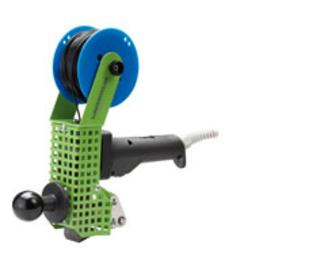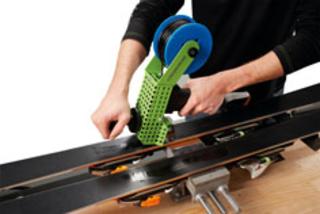 WINTERSTEIGER POLYMAN - EXTRUDES INDUSTRIAL P-TEX DIRECTLY TO THE BASE